Original ideas for organizing a
company Christmas

in Switzerland

Christmas is the perfect opportunity to strengthen team spirit and cohesion within your corporate teams. In French-speaking Switzerland, many companies take the time to celebrate the festive season. If you're looking for unique ideas for organizing a corporate Christmas in Switzerland, you've come to the right place. Here are some suggestions to make your team-building event perfect for everyone and original.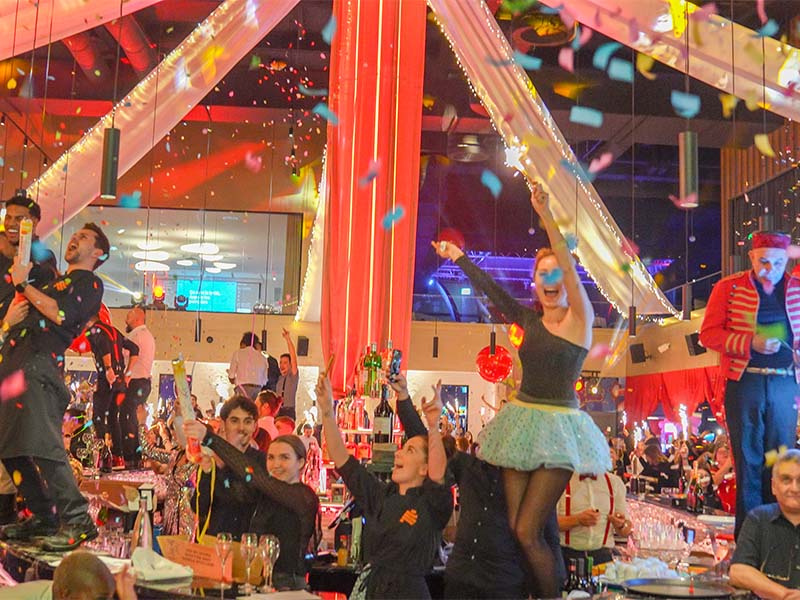 Start with an evening out at the Swiss Christmas Markets
Why not sip mulled wine with colleagues in the warm atmosphere of the Swiss Christmas markets? Each region of Switzerland offers a unique Christmas market, brimming with local delicacies, crafts and festive activities. This is an excellent opportunity to give your employees an authentic, cultural experience.
The team-building evening with activities for colleagues at FunPlanet Rennaz or Bulle in the French-speaking part of Switzerland.
Get down to business with dozens of team-building activities (bowling, laser-game, karaoke, mini-golf and even fun rodeo...) complete with score sheets, for a little group competition. Between two activities, offer your team a gastronomic break in one of FunPlanet Rennaz's two restaurants, in Vaud for example, with the Grill Teppanyaki or the Gourmet restaurant. You can even finish off the evening with a nightcap at the bar. In short, a turnkey Christmas party for a team or corporate department at FunPlanet amusement parks in the cantons of Vaud, Fribourg and Valais.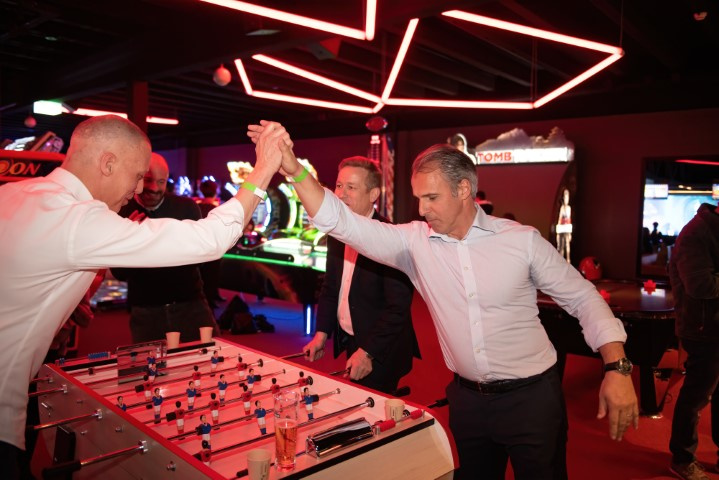 Cooking workshop
How about organizing a culinary workshop where your employees can prepare traditional Swiss specialties? This will enable everyone to learn the secrets of Swiss cuisine and promote collaboration between colleagues. Laughter is guaranteed with those who put their best foot forward, those who are hyper-concentrated and those who reveal themselves in the kitchen. A good time with colleagues, with culinary variations to suit your audience, from vegetarian meals to Italian specialties, Spanish tapas or the lost treasures of Swiss culinary art.
Step outside and organize an excursion to the snow-capped mountains
Switzerland is renowned for its spectacular mountains. Organize a day of winter activities such as skiing, tobogganing or a simple mountain walk followed by dinner in a cosy chalet. Organize activities for all levels, with small team-building competitions that focus on unifying activities rather than specialists, all in mixed teams, from luge to curling, igloo building or a relay race.
Quiz night
Organize a themed quiz night to liven up your company Christmas outing. Choose a theme and compete as a team in a Quiz Room in Geneva, for example. This game is full of twists and turns, so you don't have to feel like you're at the top of your class. For 1h15, players set traps for each other. Teams can be organized to form a tournament, and even use jokers from other teams. In short, a team-building format suitable for all levels, on all themes, to reveal your employees' passions.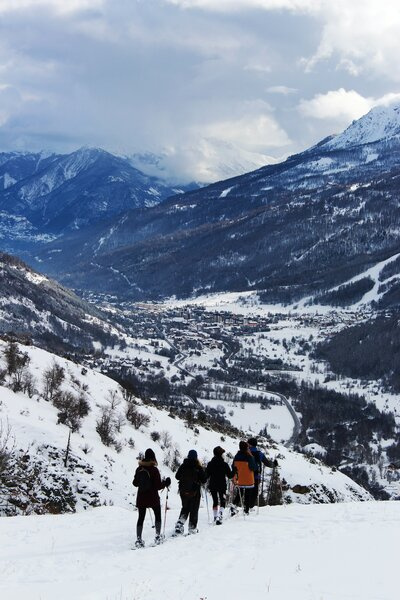 A company Christmas for employees' families
Privatize FunPlanet Kids in Rennaz, Vaud, for all your company's families, from 80 to 1,200 people. Give them access to Switzerland's largest children's amusement park, with dozens of activities for the whole family to enjoy together. Add a tailor-made catering service for young and old, as well as a Santa Claus and turnkey entertainment, for a successful and highly original company Christmas outing. Over 4500m2 of games for the children of your company's teams, a bar and arcade games, bowling, karaoke for those who come without children, in short, for all employees. Take a look at our corporate Christmas offer for employees' families.

Corporate volunteering:
Finally, think about giving your Christmas event a social dimension. Organize a volunteer day to help local communities or make donations to a charity.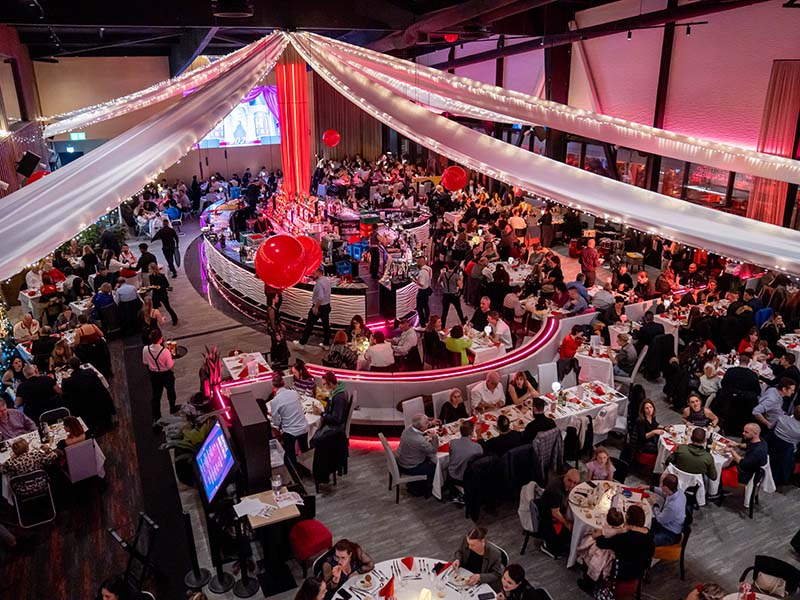 The important thing is to take the time to recognize your employees' efforts and celebrate the end of the year in a spirit of camaraderie and joy. Whatever idea you choose for your corporate Christmas in Switzerland, consider asking the FunPlanet teams in the cantons of Vaud, Valais and Fribourg what works in their experience, depending on the size and composition of your teams for a successful Christmas outing!
If you're looking for original corporate Christmas ideas in French-speaking Switzerland, the FunPlanet teams are full of ideas! You can privatize the entire FunPlanet Kids area, with a catering service tailored to the needs of your employees' families. From 80 to 1,200 participants, for a corporate and family Christmas day, unique in the canton of Vaud. Book your company Christmas tree.
Our other ideas for
activities with colleagues in Switzerland
How to organize unforgettable family time?
Discover FunPlanet Kids, a wonderful world where children and parents can really play together as a family, with activities never seen before in Switzerland. Real family time for all!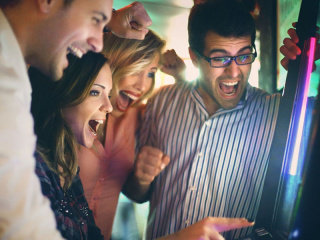 Original ideas for a company Christmas in Switzerland
If you're looking for unique ideas for organizing a company Christmas in Switzerland, you've come to the right place. Here are some suggestions to make your team-building event perfect for everyone, and original too.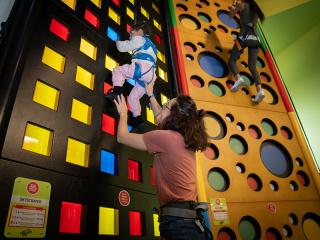 The best ideas for family outings in Switzerland
Explore the best ideas for family outings in Switzerland for memorable moments with your loved ones. From FunPlanet to roller coasters, discover activities that will enchant young and old alike.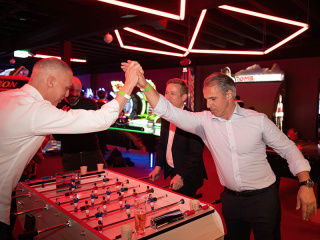 The best ideas for company outings in Switzerland
Discover the best company outings in Switzerland, from innovative team-building activities at FunPlanet to successful corporate events in French-speaking Switzerland, get inspired for your next team outing.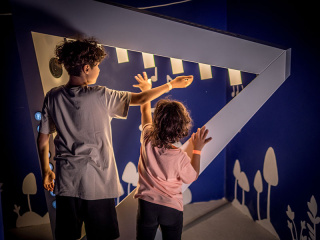 The best activities for children under 12 in Switzerland
Finding exciting activities for children under 12 is not always an easy task. However, Switzerland offers a plethora of options combining education, adventure and fun.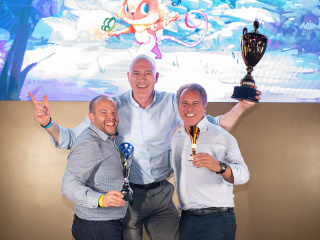 How to organize a team-building evening in Switzerland?
Finding ways to build and maintain a strong team is essential in any organization. Here are our ideas for a successful team-building event in Switzerland.
Our other ideas for
company and group outings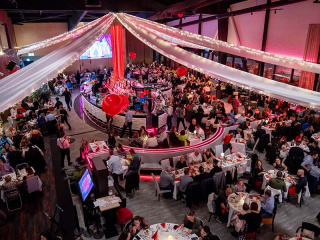 Privatization
Privatize one of our FunPlanet centers in Rennaz, Bulle or Brig for your private corporate events, with catering, challenges, activities and lots of tailor-made options.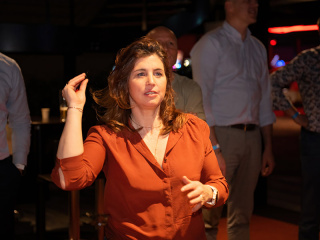 Group outing
An outing with friends, for a birthday or just for fun, with lots of activities and tailor-made services, drinks and meals, at group prices.
Adult birthday
For a friend's or colleague's birthday, discover our birthday activities and entertainment for adults at FunPlanet.