Gift voucher

for FunPlanet Bulle

Offer gift vouchers worth CHF 10 in several installments to be used for all FunPlanet Bulle activities, such as bowling, Laser Game, Virtual Reality, Mini-Golf. Excluding drinks.

A gift card to be picked up at the FunPlanet Bulle center and soon to be ordered online, to enjoy the whole Bulle amusement park, with no restrictions!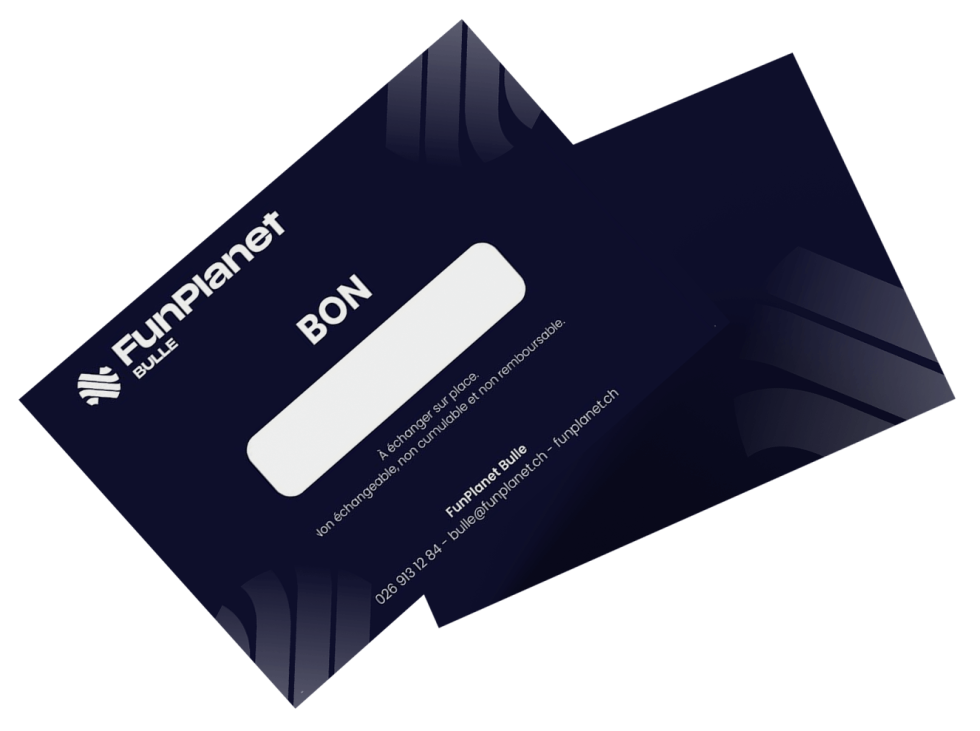 A gift card

to offer even at the last minute

Enjoy all the games and activities at FunPlanet Bulle with friends and family.
To purchase at FunPlanet Bulle directly.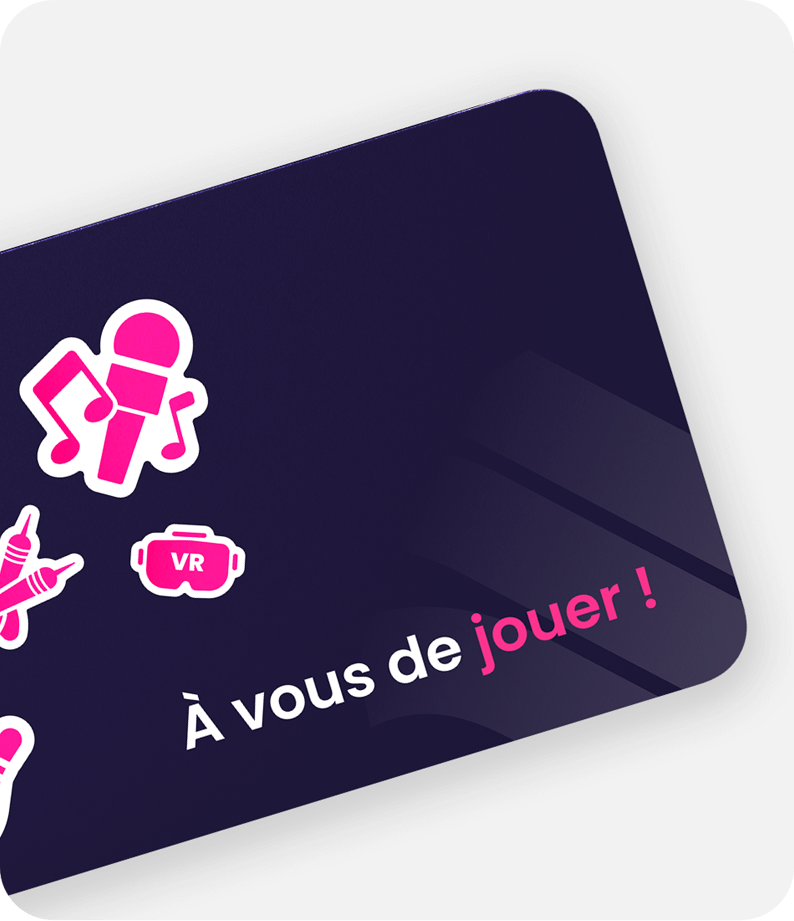 Buy your FunPlanet Bulle gift card
online (available soon)
Order online and choose the amount of your reloadable gift card

Download your A4 gift card or collect it in Bulle with a gift pouch

Offer your gift in the personalized pouch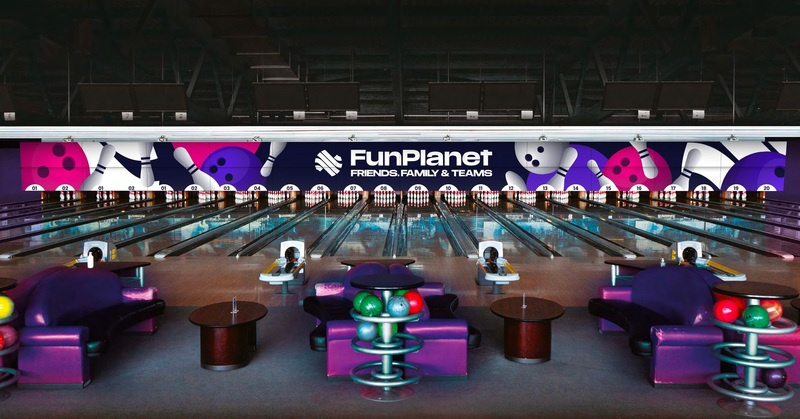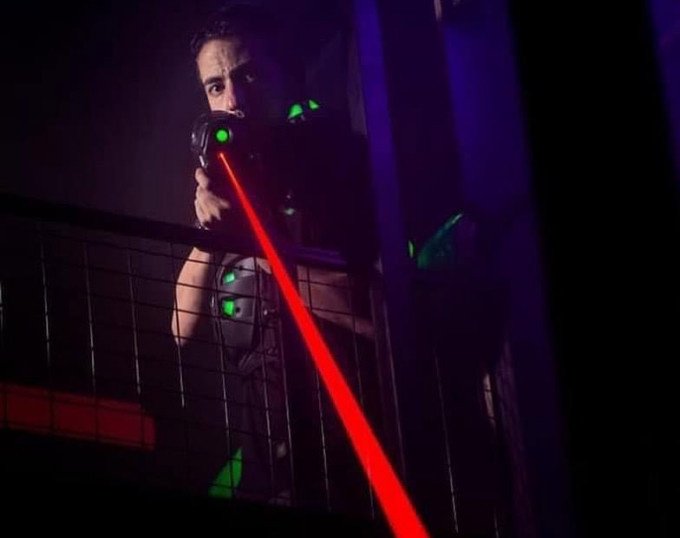 Recharge

your FunCard (online soon)

This option is currently not available for the FunPlanet Bulle center. You will soon be able to view and recharge your FunCard online, on this same page.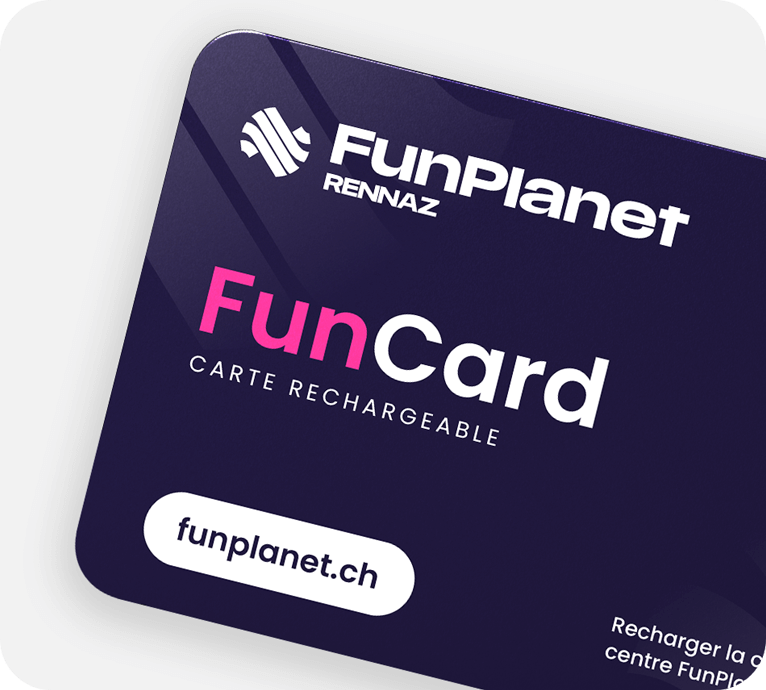 GALLERy
Discover

the FunPlanet Bulle amusement center in pictures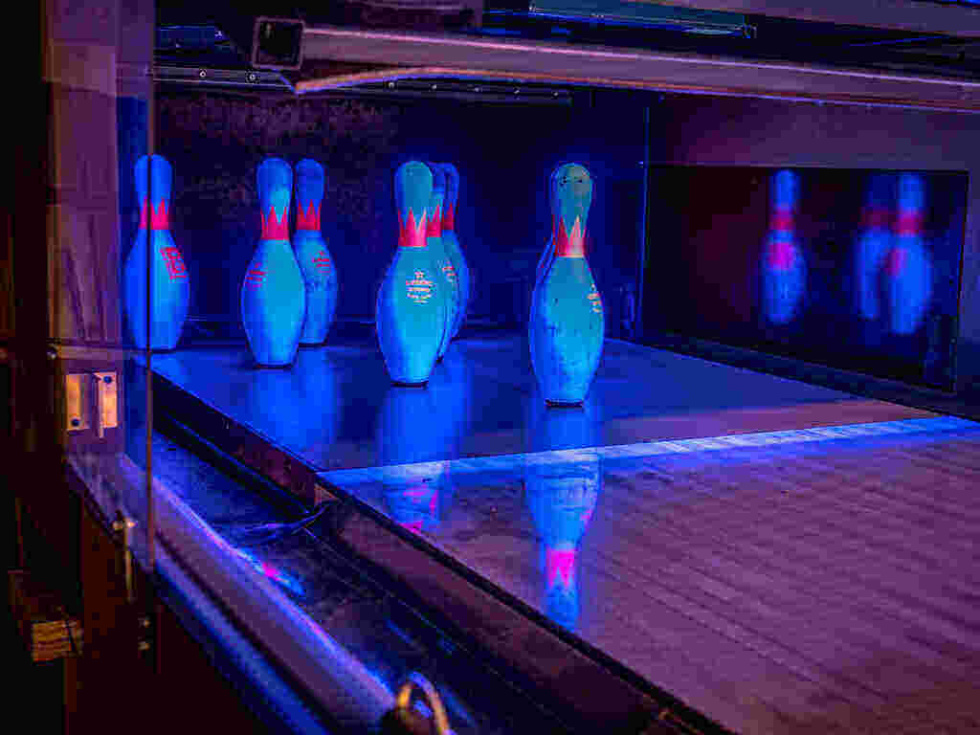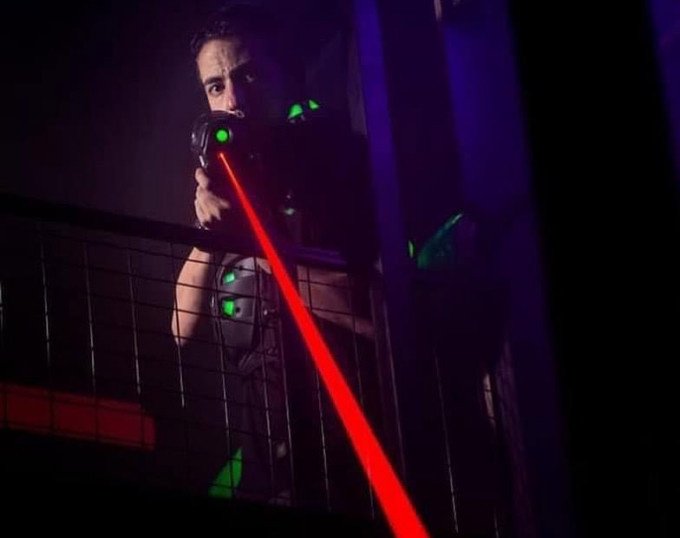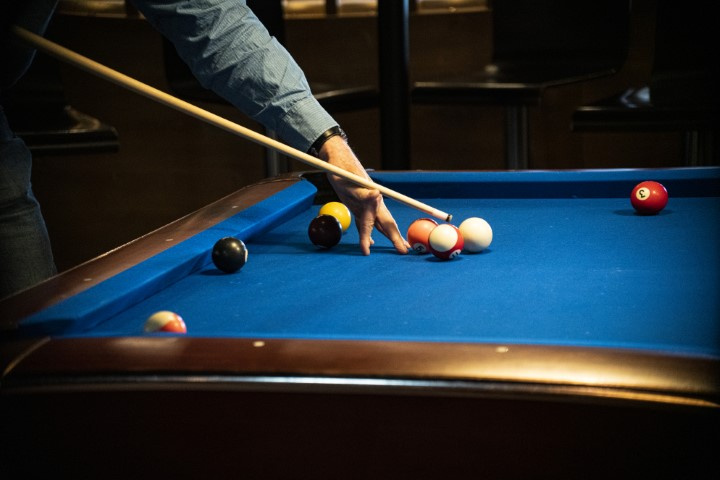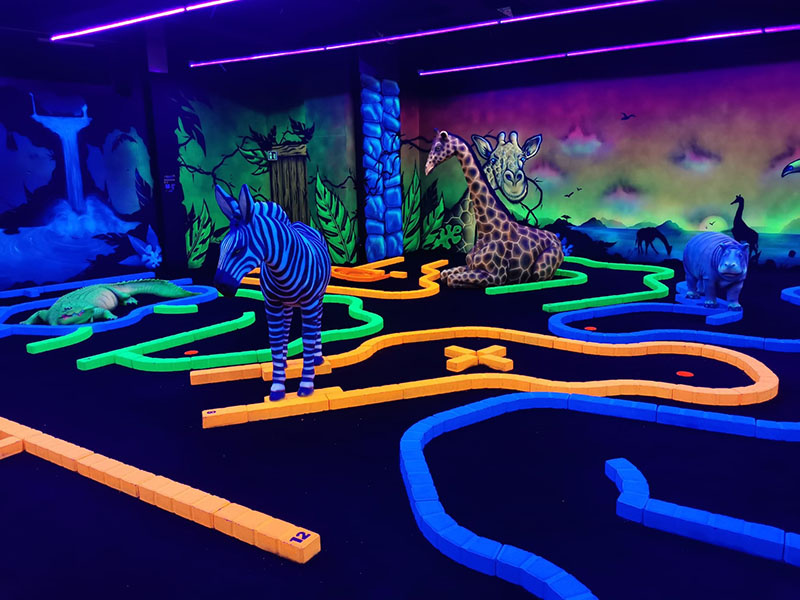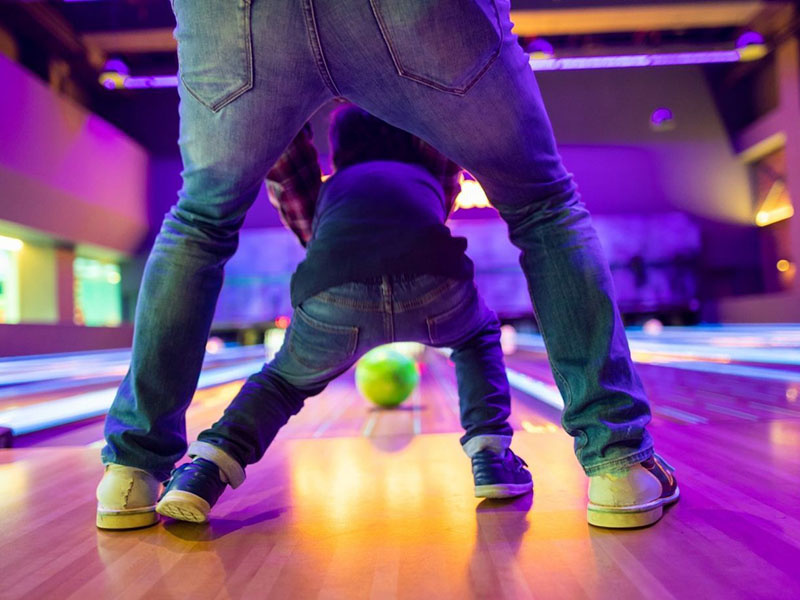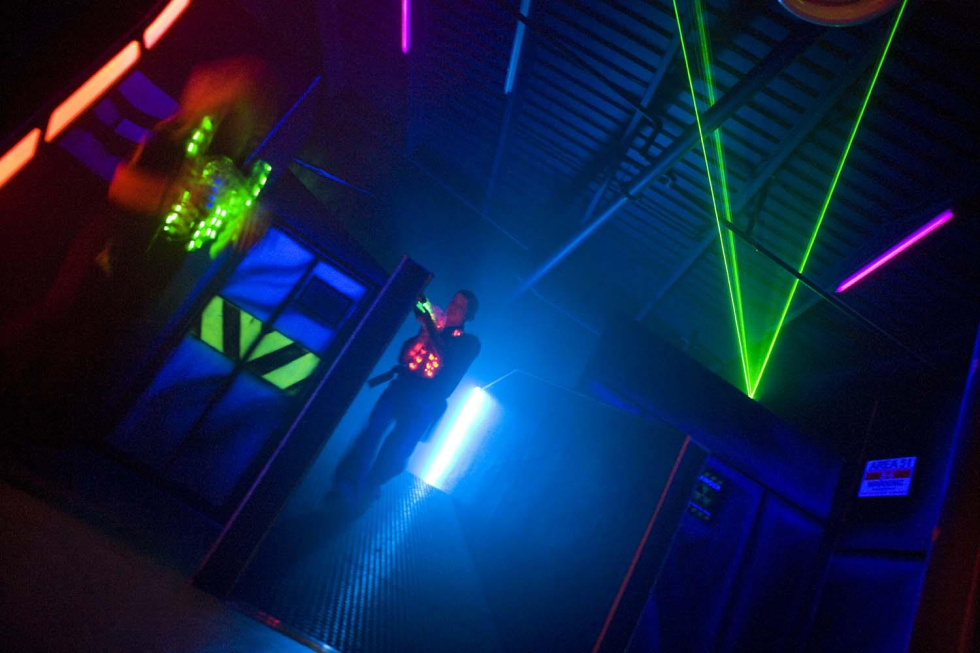 Looking for an
original gift card in Bulle, Fribourg?
The FunCard from FunPlanet Bulle is the perfect gift idea for the whole family in Switzerland. From CHF 20.00 to CHF 300.00, you can give the whole family hours of fun at our indoor theme parks in Switzerland, with over 50 activities to choose from! This gift card can be used by all family members, with no time limit, and allows them to enjoy an unforgettable experience together, young and old alike.
In short, a truly different family gift idea!
BLOG
Find out more about FunPlanet Bulle
How to organize unforgettable family time?
Discover FunPlanet Kids, a wonderful world where children and parents can really play together as a family, with activities never seen before in Switzerland. Real family time for all!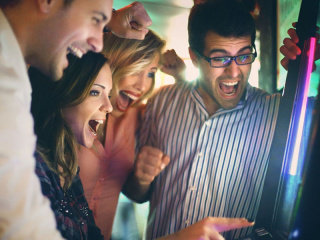 Original ideas for a company Christmas in Switzerland
If you're looking for unique ideas for organizing a company Christmas in Switzerland, you've come to the right place. Here are some suggestions to make your team-building event perfect for everyone, and original too.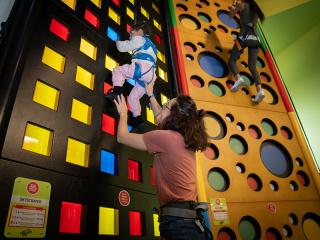 The best ideas for family outings in Switzerland
Explore the best ideas for family outings in Switzerland for memorable moments with your loved ones. From FunPlanet to roller coasters, discover activities that will enchant young and old alike.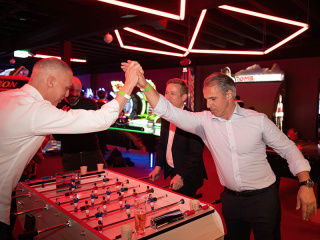 The best ideas for company outings in Switzerland
Discover the best company outings in Switzerland, from innovative team-building activities at FunPlanet to successful corporate events in French-speaking Switzerland, get inspired for your next team outing.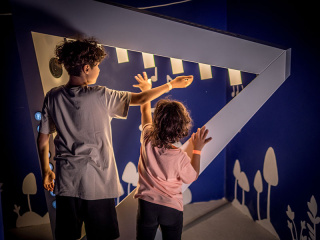 The best activities for children under 12 in Switzerland
Finding exciting activities for children under 12 is not always an easy task. However, Switzerland offers a plethora of options combining education, adventure and fun.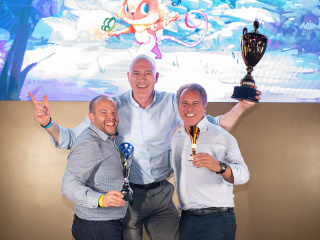 How to organize a team-building evening in Switzerland?
Finding ways to build and maintain a strong team is essential in any organization. Here are our ideas for a successful team-building event in Switzerland.