The best ideas for
outings with family and friends

in Switzerland

Discover the best family outings in Switzerland for an unforgettable stay. Explore the best ideas for family outings in Switzerland for memorable moments with your loved ones. From FunPlanet to roller coasters, discover activities that will enchant young and old alike.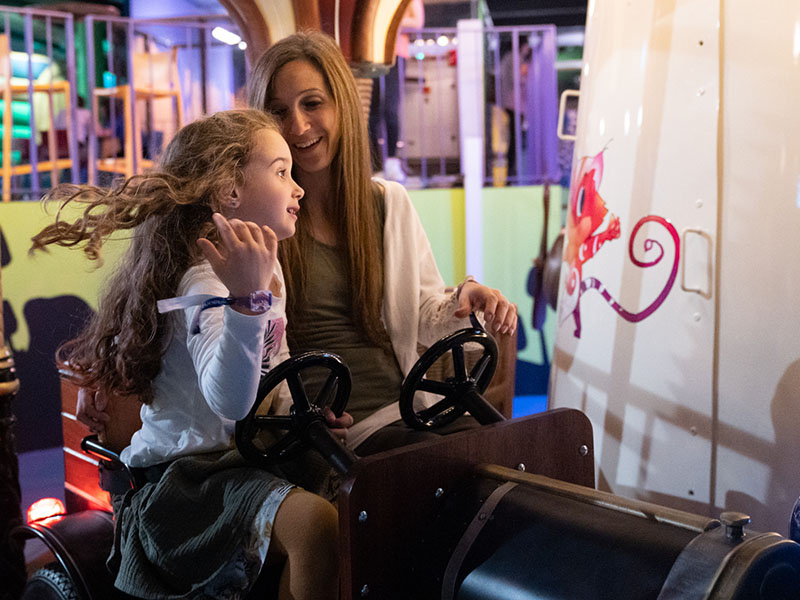 In the land of picturesque mountains and charming valleys, there's a plethora of activities and places to explore for all the family and friends. In this article, we share with you the best ideas for outings with family and friends in Switzerland, for moments filled with laughter and good humor.
FunPlanet
Rennaz
First of all, a must-see destination to enchant young and old alike is FunPlanet Rennaz. This multi-activity center, located in the canton of Vaud, is listed on Loisirs.ch as one of the best leisure parks in Switzerland. They offer a multitude of fun activities to enjoy with friends. Between bowling, virtual reality and themed karaoke rooms, you'll have an incredible time with friends, colleagues and family, with a quality refreshment break in one of the two restaurants. What's more, the center is brand new!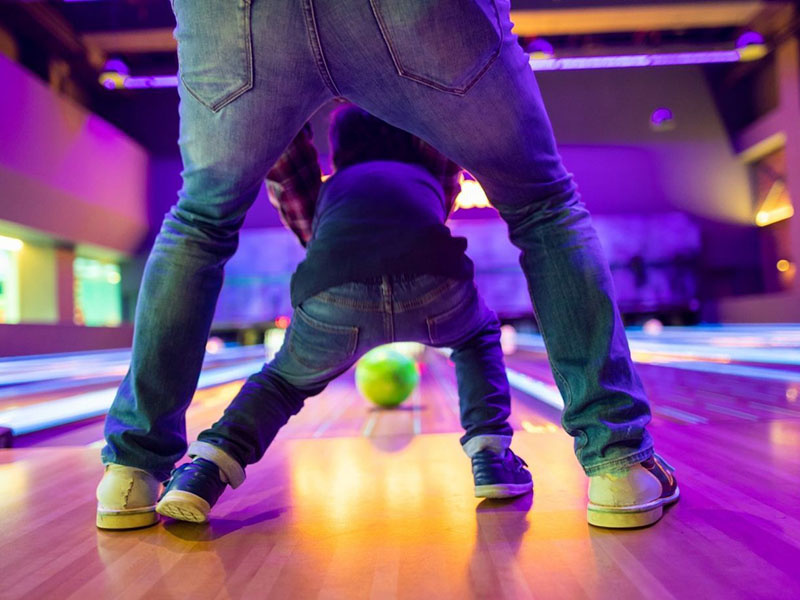 FunPlanet

Kids
Rennaz

For those with younger children, aged 3 to 12, the perfect alternative is FunPlanet Kids Rennaz, a unique amusement park for children and families in Switzerland, with 4,500m2 and dozens of indoor activities at the cutting edge of innovation, to do together with the kids, for climbing (16 climbing walls for kids), jumping, exploring caves (caving for kids optional), digital experiences, rides, an inflatable course and mini-golf for kids and parents. There's even an activity corner for toddlers under 2. In short, the destination in Switzerland for families with young children, less than an hour from Lausanne, at the gateway to the Valais, especially since the closure of the Fun4kids indoor playground in the Valais.
Roller-coaster
The next stop is Happyland, an amusement park with a wide range of attractions. For roller-coaster fans, this amusement park with open-air facilities is closed from November to March, but offers thrilling rides. The park is located between the Valais towns of Sion and Sierre, on the Berges du Rhône cycle route for family cyclists.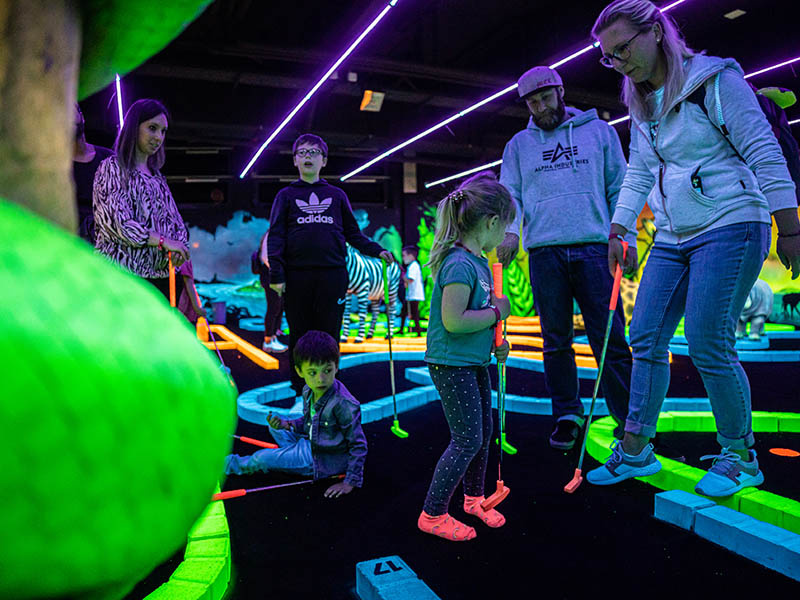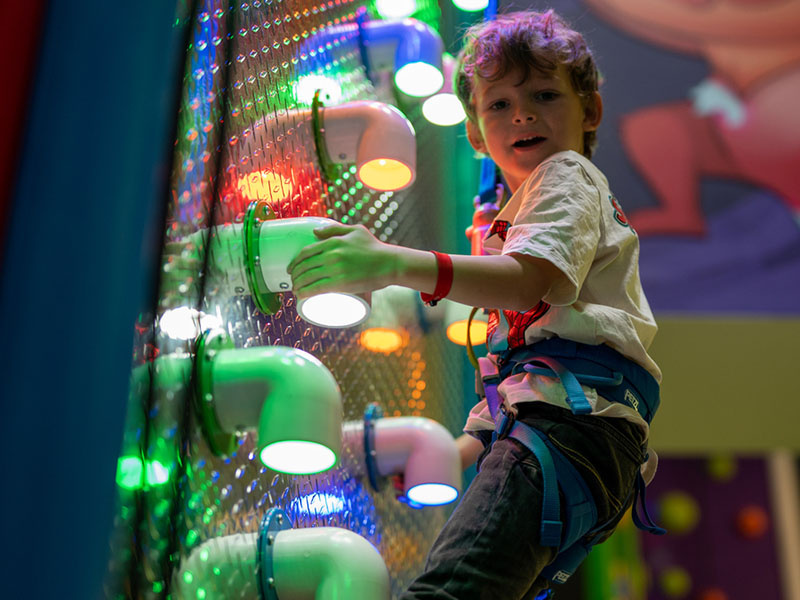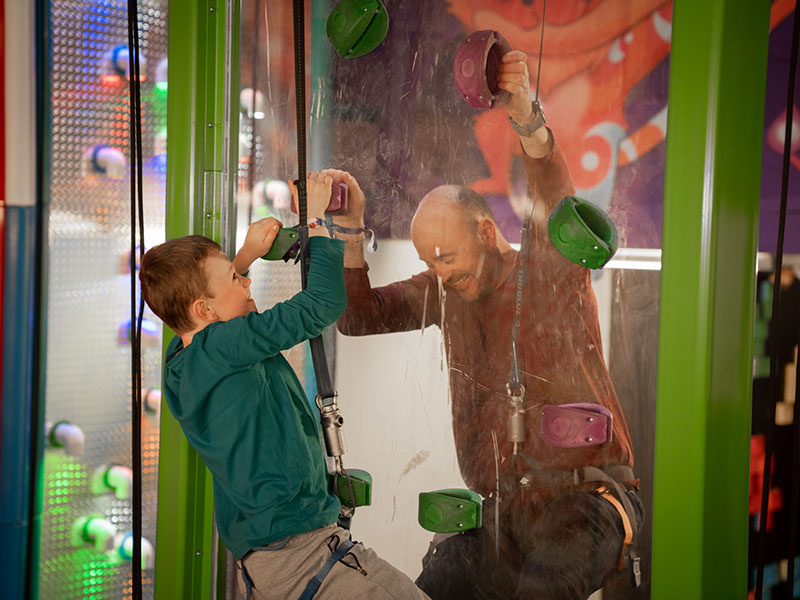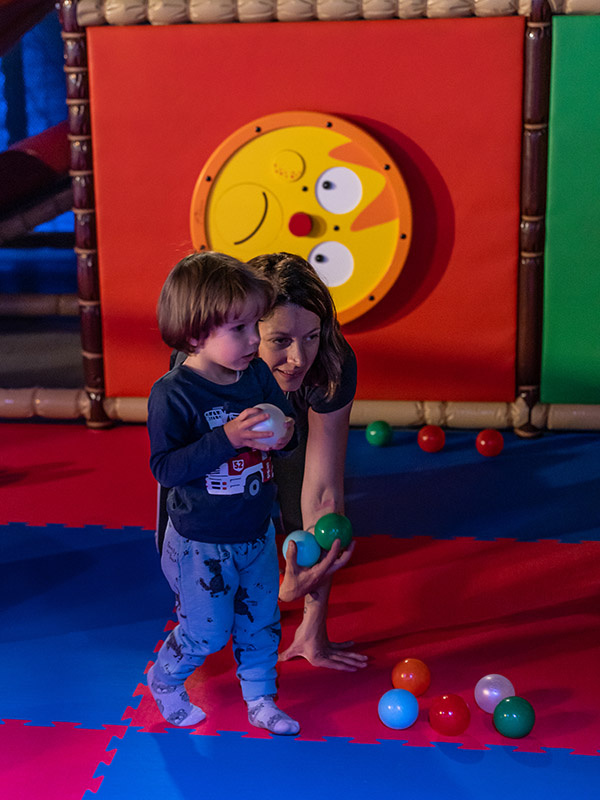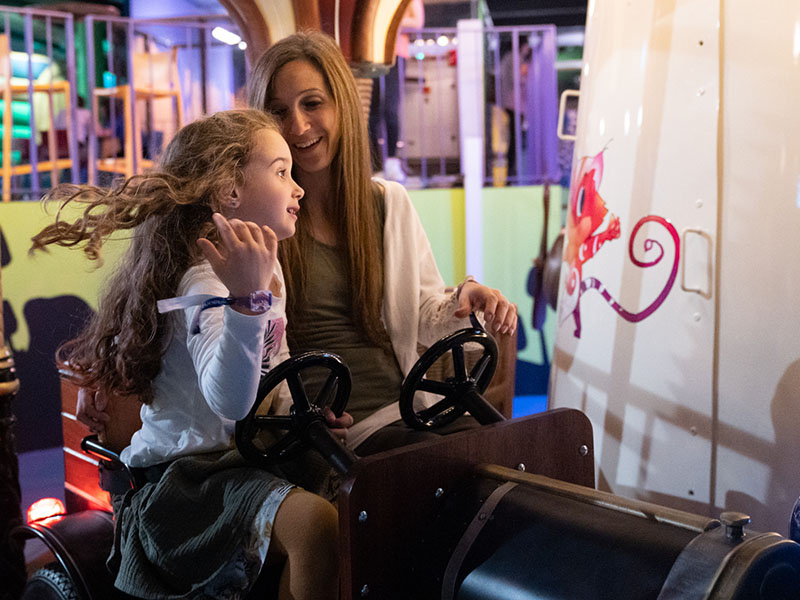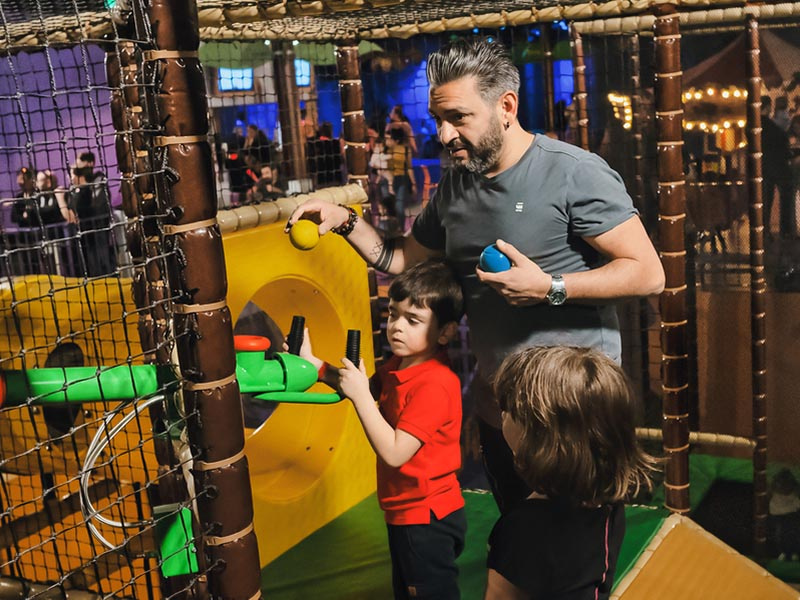 Water park:
And if you're looking for a refreshing alternative during the hot summer months, don't miss the Le Bouveret Aquaparc water park. It's the perfect place to cool off and have fun with the whole family. With water slides, wave pools and sandy beaches, this water park has it all.
Bains de la Gruyère
In the canton of Fribourg, at an altitude of 900 metres in Charmey, Les Bains de la Gruyère offers an exceptional view of the surrounding Gruyère mountains. Children aged 5 and over are welcome. Enjoy three large pools of mineral water heated to around 34°C, perfect for a family outing with young and old alike. You'll be swept away by the current on an aquatic journey featuring relaxing bubbling sofas, as well as numerous massage jets and nozzles to relax your body. The center includes two indoor and one outdoor pool, all maintained at 34°C, as well as a Nordic zone with three saunas and an Oriental area featuring a hammam and Turkish baths. There's also a relaxation room and panoramic terrace.
Beekeepers' seeds
Also in Fribourg, a family outing favorite, graines d'apiculteurs offers exciting year-round activities to discover the world of bees, suitable for children and adults alike. If you've always dreamed of learning more about bees and producing your own honey, look no further! There's a program of "Petits Parrains" workshops specially designed for children aged 5 to 13. Equipped with a cosmonaut suit, you'll have the chance to visit the beehives and learn the skills of the beekeeper. You can even extract your own honey and put it in jars to take home.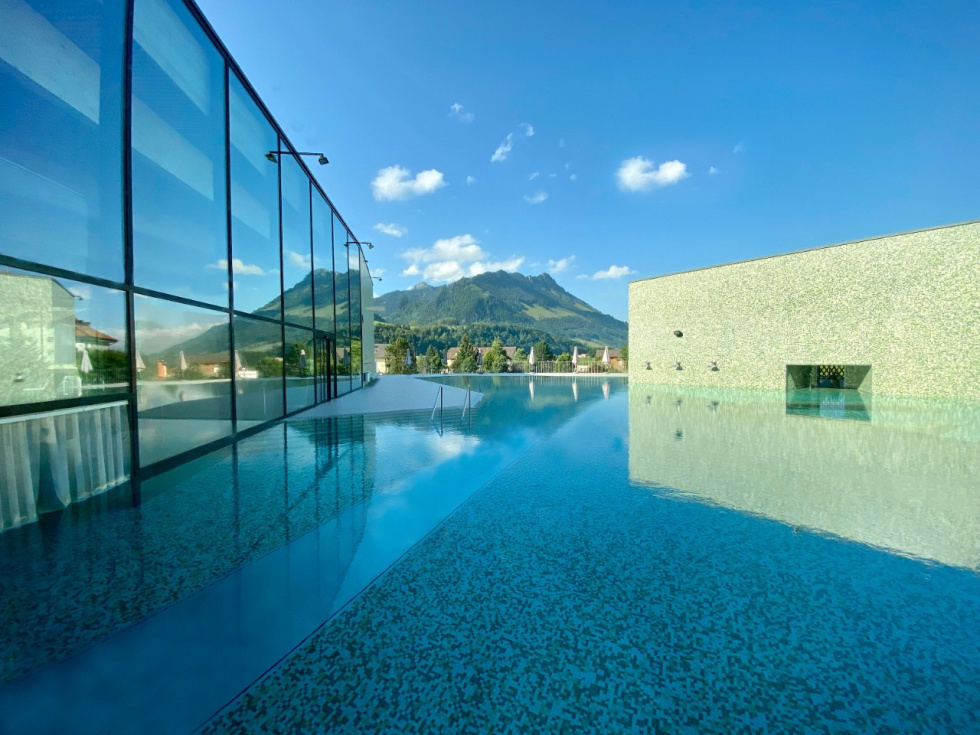 FunPlanet Bulle, Fribourg
Also in the canton of Fribourg, the Fun Planet Bulle amusement park is a popular destination for family outings, with bowling, laser tag and mini-golf. A huge site with many activities to do together, for children over 6 years old, with a bar and snack area for a break in the family day... There are even possibilities for organizing a child's birthday party, turnkey.
La Petite Lanterne
Finally, if you're looking for a recurring family activity all year round, we recommend La Petite Lanterne in the canton of Vaud. La Lanterne Magique, a children's cinema club, offers a unique cinema experience for children aged 4 to 6, accompanied by their parents. There's nothing more wonderful than sharing your child's first steps at the movies, watching them marvel, feel and think. La Petite Lanterne respects the sensitivities of the very young, helping them to tame the big screen with confidence. This approach is designed for children, but also for adults who want to accompany them in their discovery of images and sounds. This introduction to cinema comprises six sessions spread over two years, i.e. three per year. Each session focuses on a different theme, such as the music in films, the diversity of the film world, emotional expression and different cinematographic techniques.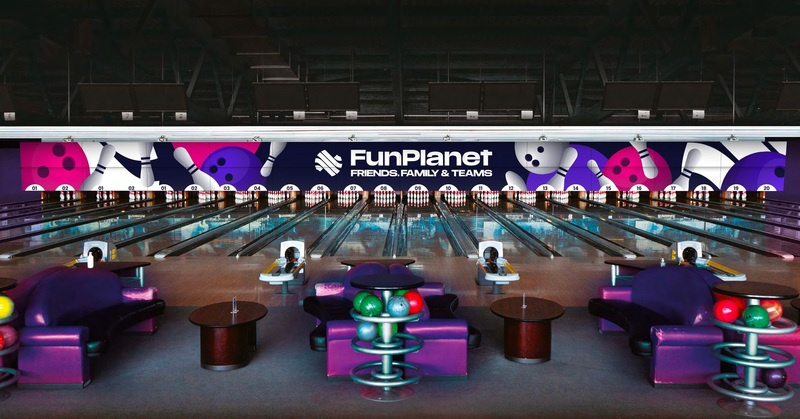 In conclusion, among these excellent ideas for family outings in Switzerland, you're sure to find the one that suits you best. Don't forget to check the information and opening times of each park on Loisirs.ch or on the official websites of each park. Get ready for unforgettable family fun under the Swiss sky!
Discover
the largest indoor playground for families in Switzerland

. Completely renovated and transformed in Rennaz, Vaud, FunPlanet and FunPlanet Kids will transport you into an incredible, modern family world, to be enjoyed by all!
Our other ideas for
family activities in Switzerland
How to organize unforgettable family time?
Discover FunPlanet Kids, a wonderful world where children and parents can really play together as a family, with activities never seen before in Switzerland. Real family time for all!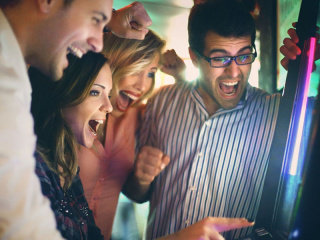 Original ideas for a company Christmas in Switzerland
If you're looking for unique ideas for organizing a company Christmas in Switzerland, you've come to the right place. Here are some suggestions to make your team-building event perfect for everyone, and original too.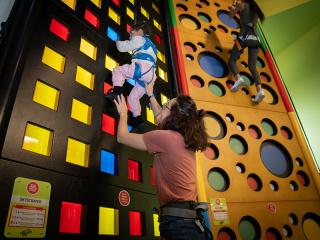 The best ideas for family outings in Switzerland
Explore the best ideas for family outings in Switzerland for memorable moments with your loved ones. From FunPlanet to roller coasters, discover activities that will enchant young and old alike.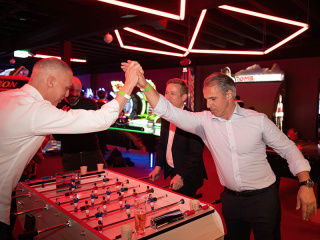 The best ideas for company outings in Switzerland
Discover the best company outings in Switzerland, from innovative team-building activities at FunPlanet to successful corporate events in French-speaking Switzerland, get inspired for your next team outing.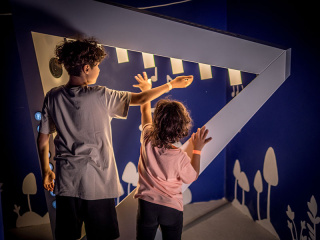 The best activities for children under 12 in Switzerland
Finding exciting activities for children under 12 is not always an easy task. However, Switzerland offers a plethora of options combining education, adventure and fun.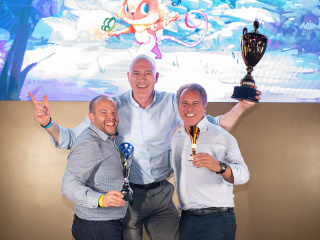 How to organize a team-building evening in Switzerland?
Finding ways to build and maintain a strong team is essential in any organization. Here are our ideas for a successful team-building event in Switzerland.
Our other
group outing ideas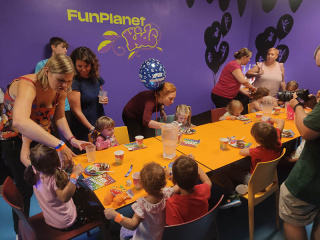 Kids' birthday party
Organize an original children's birthday party, with activities from age 12 (FunPlanet Kids Rennaz from 3 to 12), including custom-made cake, drinks, private rooms and even decorations.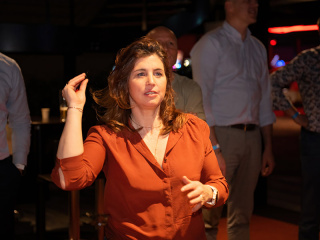 Group outings
An outing with friends, for a birthday or just for fun, with a wide range of activities and tailor-made services, drinks and reaps, at group prices.
Team outing
Create your own team-building day, with original activities for a successful team outing. Challenges, drinks, snacks and meeting rooms to suit your needs.